Dr. Derick Gharibian, DDS
Dr. Derick Gharibian DDS graduated from the University of Southern California with a Doctorate in Dental Surgery in 2001.
Dr. Gharibian is a Fellow of International Congress of Oral Implantology and is a member of the Academy of General Dentistry and the American Association of Functional Orthodontics. He demonstrates a commitment to ongoing education through various trainings and seminars. He studied Advanced Concepts in Cosmetic Dentistry at the University of Southern California, School of Dentistry; completed a 24 Month Program in Orthodontics, Diagnosis, and Treatment with Fixed Straight Arch wire Appliance; achieved Invisalign and Noble Biocare Training; attended an Endopore Dental Implant System, Clinical Seminar, and Advanced Surgical Hands-on Seminar. Solving Challenges of Implant Dentistry; completed Surgical and Prosthetic Dental Implant Curriculum and Esthetic Implant Dentistry, as well as Key Concepts and Advanced Surgical Implant Techniques; attended the International Congress of Oral Implantology Mini Residency and the Advanced Implant Therapy Training on aesthetic Implants, as well as the Postgraduate Training on Craniomandibular Disorder and the Mini Residency in Institute of Advanced TMJ Studies.
All this training has given Dr. Gharibian a reputation for a gentle, comforting chair-side manner. Known for being conservative in his dental referrals and suggestions, patients trust him and his work.
When he is not in the office, Dr. Derick Gharibian likes to be active with his wife, two boys, and dogs. Their favorite activities include mountain biking, street biking, fishing, camping, and hiking. He also stays involved in the community by donating dental services and time to Care Harbor and Remote Area Medical.
Elda Gharibian, RDH
Elda graduated with academic honors from University of Southern California's dental hygiene program in 1999.
Upon graduation she worked in Beverly Hills and in fact some of the most beautiful smiles in Hollywood have been her patients for years. Being raised in a family in the medical field and observing patient care from a young age is where she acquired her warm and caring personality. Providing excellent patient care and customer service is highly important in her practice. She not only excels in her work as a dental hygienist, she also is an advocate of patient education as she believes it is a simple and effective way to improve oral health and prevent any complications from occurring. Elda's caring nature allows her to be gentle yet very thorough with each patient.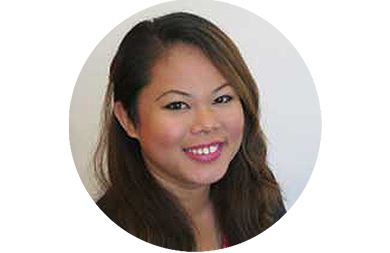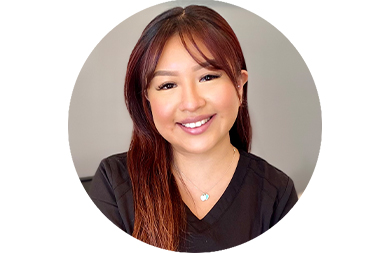 Yezabell, Receptionist / Insurance Coordinator