Welcome to Smile Focus!
Cosmetic, Family & Emergency Dental Care in Santa Clarita
Smile Focus Dental Practice is a top-rated dental care practice that has proudly served the Santa Clarita, Valencia and Stevenson Ranch communities in northern Los Angeles with quality dental care and impeccable service for more than 19 years, combining artistry with dentistry to create perfect smiles for thousands of happy customers.
Perfect teeth alignment without the embarrassment and discomfort of braces. Custom made and programmed in-house.
If you're noticing discoloration or a lack of brilliance you want to see, bring it up at your next dental checkup.
Substitutes for dental bridges or denture patients who cannot receive treatment due to sore spots or poor ridges.
Dental bridges are used to cover the gap that is created due to one or more missing teeth.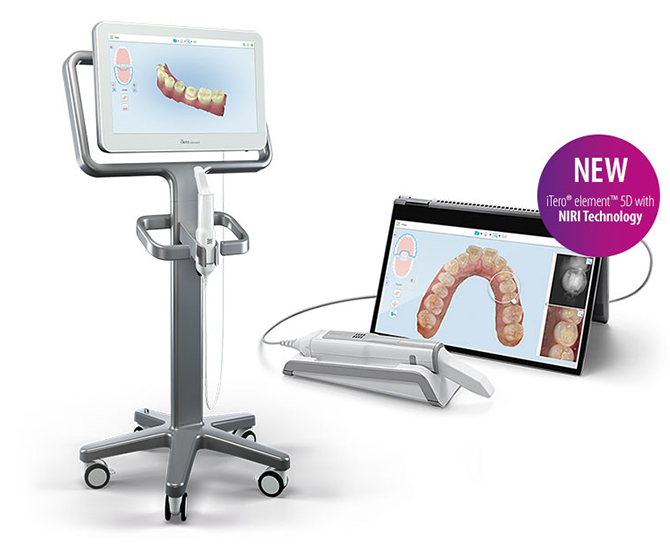 The iTero scanner is all about patient comfort. It delivers a digital impression that is much more accurate than a routine dental impression. Instead of using crown impressions, we believe in precision and utilize the most up-to-date technology to obtain high-quality scans. To create detailed impressions and dental models, we use an iTero scanner with 3D printing technology.
Customer Reviews
I've had fear of dentists for many years ever since I was a child so coming in first time I definitely nervous. After discovering that I needed several root canals and fillings I was even more fearful. Luckily the care I received was nothing short of awesome. I am glad that I discovered this place with great friendly people and am getting my teeth on the right path before it got really bad.

Even though my fear isn't completely gone I definitely feel more relaxed coming here!
I have been coming to this office since 2014 … 7 year and still coming in Cleanings are amazing I have came and had fillings done as well pain free anesthesia… Dr. Gharibian is the best his team is amazing .. Girls are so amazing helpful … I recommend them 100%  I am one happy company
Today was my second time coming to Smile Focus And both times my experiences  were great!! The staff was super friendly and welcoming!! I love how attentive and quick they are as soon as you walk in through those doors! I would definitely recommend family and friends who are looking for a dentist to come see Dr. Gharibian!
Undoubtedly The Best Dental Care I have ever Experience! Dr.Derick and  Elda provided excellent service and I will be coming here for all my future dental needs! This is a great place to go take care of your teeth. Always have a great, smooth experience here.Great attention and Service. Is always amazing service very quality of customer service and fantastic results. Highly recommended!!
It's a very neat dentist place! I really enjoy their good services here. I've been with them for three years now, they took great care of my teeth and never even try to up sale, which is the part I like the most. I finally just decided to do my invisible lines here, it's been six weeks and it's working very well. The doctor cares about each patient, when I called them for any requests, they would schedule me for a check up right away.
PAYMENT, FINANCING & INSURANCE
At Smile Focus Dental Practice we accept cash and credit card
(Visa, Mastercard, American Express, Discover).
We accept PPO insurance plans and offer CareCredit® and Premier Access.
Smile Focus also accepts most PPO insurance plans, including Aetna PPO, Cigna PPO, Guardian PPO, Delta Dental PPO, Blue Cross Blue Shield PPO, Metlife, and United Concordia.